Aurélien is starting his permanent INRAE Research Director position at Institute Sophia Agrobiotech, Nizza, France, while remaining associated with UniKoeln!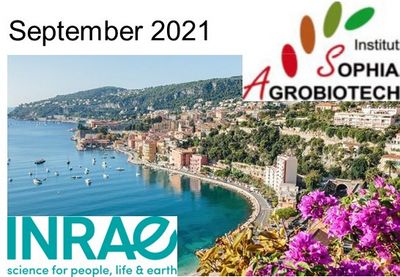 June 2021: Sofia Somoza (M.Sc.) from Argentina has joined the group with a DAAD fellowship!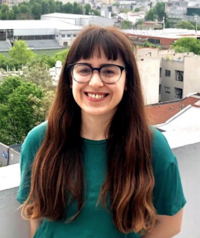 March 15th 2021: Dr. Tim Jobe from the US has joined the group!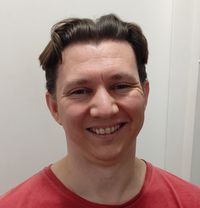 December 2020: DFG Heisenberg program started!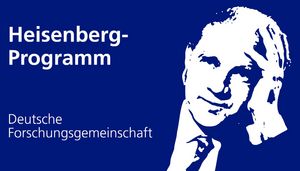 June 2020: Habilitation / Venia legendi obtained!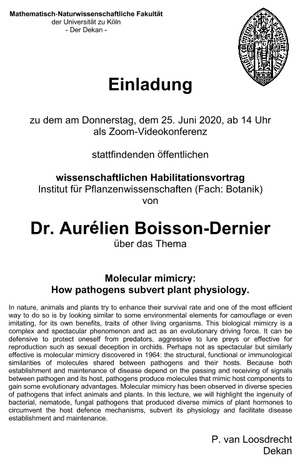 XXVIIth Minisymposium Cancelled!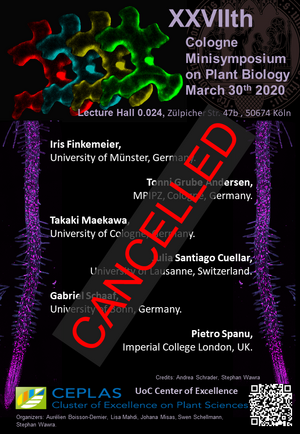 Unfortunately, the XXVIIth minisympsoium on Plant Biology, my colleagues and I spent time preparing was cancelled due to COVID-19.
Hopefully, we will get another chance to meet and hear these great invited speakers!
Jens's manuscript about the conservation of CWI-related RLKs during land plant evolution was accepted in Current Biology!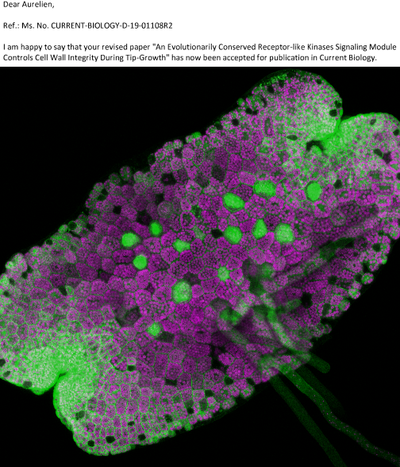 Full text of first version is available here:
Our XXVIth Minisymposium is coming soon!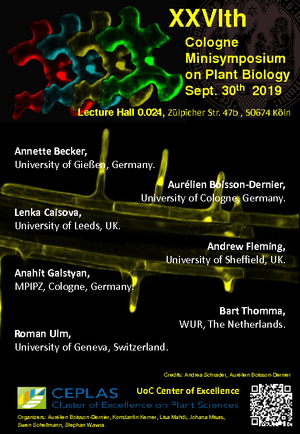 Our XXVth Minisymposium is coming soon!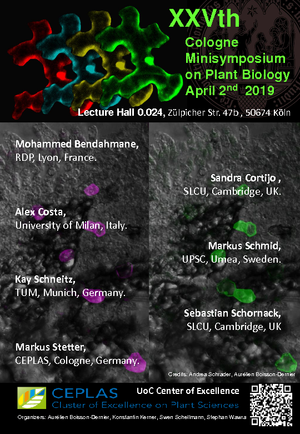 January 10th 2019: Jens brillantly defended his PhD!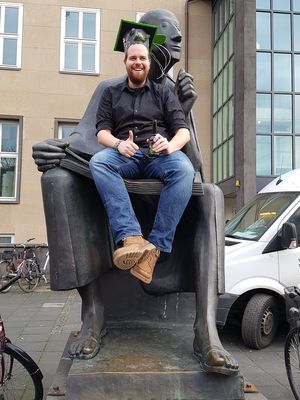 Christina's paper in The Plant Cell is now online!!
Team Escape May 2018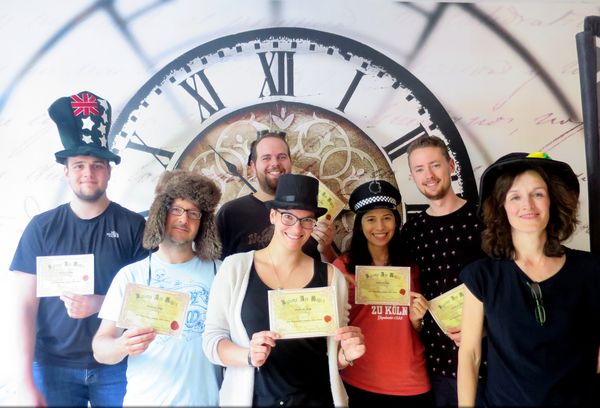 -------------------------
March 2018: proud to see our brand new review in Annual Review of Plant Biology.
Plant Malectin-Like Receptor Kinases: From Cell Wall Integrity to Immunity and Beyond.
Franck CM, Westermann J, Boisson-Dernier A.
Annu Rev Plant Biol. 2018 Mar 14.
doi: 10.1146/annurev-arplant-042817-040557.
January 15th 2018: Christina Maria Franck successfully defended her PhD!