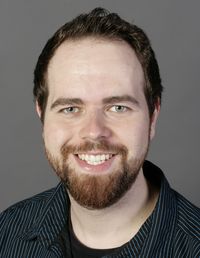 Jens Westermann, M. Sc.
PhD student
phone: +49 (0) 221 470 3900
e-mail: jens.westermann(at)uni-koeln.de

Curriculum vitae:
2010 - 2013 Bachelor of Science in Biology
Philipps University of Marburg, Germany
Title of B.Sc. thesis: "Sprouties as possible regulators of the MAP-kinase pathway during budding in Hydra vulgaris"
AG Prof. Dr. Monika Hassel


2013 - 2014 Internship on comparative Genomics and applied Bioinformatics
Max-Planck-Institute for Molecular Cell Biology and Genetics, Dresden, Germany
AG Dr. Michael Hiller


2014 - 2016 Master of Science in Molecular and Cellular Biology
Philipps University of Marburg, Germany
Title of M.Sc. thesis: "Studies on the Improvement of Gene Targeting and the Cytogenetic Determination of the Chromosome Number in Physcomitrella patens"
AG Prof. Dr. Stefan Rensing


2016 - present PhD in Botany
University of Cologne, Germany
Research focus: Unravelling the CrRLK1L-dependent cell wall integrity control in tip-growing cells of Arabidopsis thaliana
AG Dr. Aurélien Boisson-Dernier


Scientific interest:
During my former research projects, I developed a strong interest in understanding cellular signaling pathways in multicellular organisms, whose developmental processes need to be strictly regulated. Tip-growing cells are excellent models to study the importance of cellular signaling regulation. In Angiosperms, such as the model plant Arabidopsis thaliana, tip-growth can be observed in pollen tubes and root hairs. Receptor-like serine-threonine kinases (RLKs) have been shown to be closely associated with these processes. Against this background, my current research perspective is to assess the role of uncharacterized pollen-expressed RLKs during tip-growth.

Outside of the lab, I enjoy making music, hiking, running, photographing and gardening.