-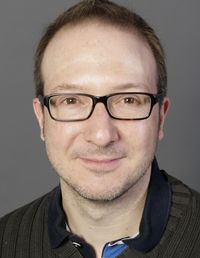 PD Dr. Aurélien Boisson-Dernier.
Group leader
phone: +49 (0)221 470 3902
Email: aboisson(at)uni-koeln.de

Curriculum vitae:
2020 Habilitation (with Venia legendi)
from the Mathematics and Natural Sciences Faculty of the University of Cologne. Specialization: Botany.
2014- present Independent Group Leader
Institute for Plant Sciences, University of Cologne, Germany
Research focus: "Cell wall integrity and growth control"University of Toulouse, France
2008 - 2014 Postdoctoral/Marie-Curie Fellow/Lecturer
University of Zürich, Switzerland
Research focus: "Function of the CrRLK1L receptor-like kinases in the cell wall integrity system of pollen tubes"
Lab of Prof. Ueli Grossniklaus
2003- 2008 Postdoctoral Fellow
University of California San Diego, USA
Research focus: "Forward and reverse genetics for the study of ABA and CO2 signaling pathways in plant guard cells"
Lab of Prof. Julian Schroeder
1999- 2003 PhD in Plant Molecular and Cell Biology
University Paul Sabatier III, Toulouse, France
Research focus: Functional analysis of Nod factor-dependent gene activation during the Medicago/Rhizobium symbiosis
Lab of Dr. David G. Barker


Scientific interest:
Born and raised in Paris (France), graduated in Toulouse (France), postdoctoral stays in San Diego (USA) and Zürich (Switzerland). After a little bit of world touring I recently joined the Botanical Institute of the University of Cologne as an independent group leader working on cell wall integrity and growth control. I've always been interested in the complexity of signaling pathways that the sessile plants have elaborated and more particularly the ones recruited during cell growth, cell-cell communication and environment sensing. I have a broad knowledge of plant biology having worked on different themes such as plant-microbe interactions, hormone signaling, and development using roots, seeds, guard cells, embryo sacs, root hairs and pollen tubes as model systems.

Outside of the lab, I like traveling, climbing, playing guitar, reading books, watching movies and dinner with friends and relatives.


Funding:
We would like to thank the following funding sources that have helped us during our career and/or still support our research: the French Minister for Education and Science, the University of Zürich through the Forschungskredit and University Research Priority Programs, the European Research Council for the Marie Curie Reintegration Grant and the PLANT FELLOWS (FP7 Marie Curie Actions), the Deutsche Forschungsgemeinschaft (Basic Module) and the Center of Excellence of the University of Cologne.